Pinterest is loaded with baby articles. For a first time mom I could not be more happy. I did not realize just how clueless I was until I started a registry today. Suddenly, the basic bottles, diapers, and crib is not enough. Now I have to decide what brand to buy, and figure out what is best for my baby to be. Now that I am almost 16 weeks I thought it was a good time to start a registry and slowly add to the list as I get farther along. (2nd trimester and I finally don't feel like death!) I wanted to start one now, considering I am not sure, when I will have the shower.

My due date being March 9th, I know that things can go two different ways. First, I could deliver that Monday or even later. Second, I could end up delivering even earlier into late February. With winter being predicted as worse than last year, I really hate to have a shower in January. All ready, the weather here in West Virginia is getting cold, like fall cold! (Not complaining. You don't understand just how much I love fall!) I'm afraid the weather will ruin everything. But November seems to early, while December is mixed into the Christmas season. So you can see my dilemma.

This is only the first of my decisions/worries/problems. I am glad to have Pinterest, for all it's "Pinners" and ideas for my baby to be. I know you should not believe everything you read. I try to stay open minded and remember that every parent is different. We all have our own parenting style, and as long as we "parent" based on the child's needs, we are not wrong. Which brings me to the point of my post. I thought that I would ten articles-blog posts that were educational for mom's to be or just mom's in general.
1.
Ready Freddy & Betty
is a blog post from a couple that is very, very, very ready for their baby. It really puts me to shame. But, I am not as far along as she was, and I don't think we will be getting a "family-friendly" vehicle. We are however looking for a house, and hopefully will be moving our of our apartment soon! Finally!
2.
25 Things To Do Before Your Baby Is Born
- This article has some obvious ideas, at least for myself. But there were some good ones that I probably would not have thought of on my own. I definitely want to have professional pictures of my baby taken to share with family. She suggested getting the names and addresses together beforehand, so that you can thank your future self that is probably too busy taking care of baby to think about finding everyone's address.
3.
Baby's First Birthday Gift Ideas
- I won't need this one for more than a year. But I thought that it was a wonderful article to hold onto. Most mom's from what I see make a big deal out of the first year with a party and presents. I know my mom did! But I really don't know what to get a baby, since they are in that mid-stage of too young for this and that. This article gives example gifts that would work for a baby that is finally old enough to start playing with bigger stuff and not just the stuffed animals and the softer toys.
4.
21 Baby Sleep Tips-
This article is great on sleep tips and pointing you in the right direction. I just might need these in case my baby ends up like myself. As someone with ADHD insomnia is nothing new. Even as a baby, my mother said that I hardly slept at night. The problem became worse, once I was able to pull myself up. After entertaining myself with pulling off the wall paper and playing with the light switch all night long, my crib was moved to the middle of the nursery, where I wouldn't touch anything.
5.
Sample Birth Plan for a Hospital Birth
-If you are planning on a hospital birth like myself, this is a good article to give you a better understanding of what a birth plan looks like. I chose my doctor knowing that he delivers at the hospital of my choice. At my first appointment at my OB/GYN's office, I was given a folder-packet of educational papers and birth plan print out for Mon. General Hospital. They ask their patients to check mark final decisions. Mon. General now has what they call the "Hazel Ruby McQuain Birth Center." I have not toured the hospital yet. The birth plan asking a variety of questions that make me feel very confident in choosing them. Their rooms are made to look like your average bedroom with whirlpool, extra bedding for the birthing partner to rest in, and "mommy meals." Even if your options might not be exactly the same, it gives you a good start at starting your own.
6.
Mila Kunis Interview
I had to share this interview, short as it may be. I have loved Mila from That 70's Show to Family Guy, and I her statement about delivery is quite comical. I have to agree with her on the limiting of people present during labor. She states that she will only have two people present, here doctor and her husband. I have to agree there. The only people besides maybe the doctor and a nurse or two, will be my husband and mother. I have to admit that I am a bit nervous about saying something that I will regret, while giving birth, well just lashing out with words that I would never use in front of her. If you know what I mean!
7.
3 Amazing Benefits of Music During Labor
- My hospital birth plan asks if I would like a few things done during labor. Here are a few- lights dimmed, quiet as possible, and music based on the fact that I provide the music. Music is a must at least for this pregnant lady. Music, especially piano has always had a way of calming me and providing a feeling that simply nothing in this world can replicate. As a piano player, the piano has always had a special place in my heart. It all comes down to what music I decide to go with. While my first choice is piano and soft, I did jokingly tell my husband that I was going to create a "Psych" playlist, Imperial March included. Can't you imagine it? I can see it now, the baby's head crowning, while star wars orchestra plays encouragingly in the background! If you are considering music, this is a great article to give you some tips and advice.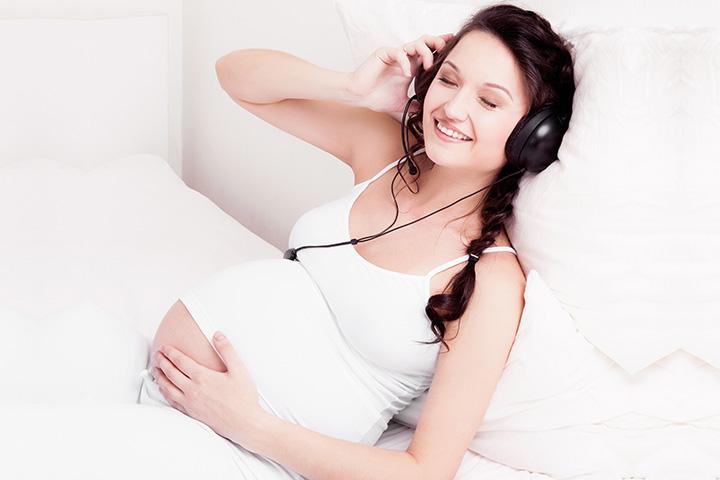 8.
Preparing for the Baby
- I love The Dating Divas! When I saw this article, I just had to add it to the list. The article focuses not just on the baby and mother needs, but they also include the needs of the father and how to make him part of the new family addition. They also include some emergency day kits and special gift baskets made just for daddy. I might have my mom help me on that one and come together on a sweet gift to keep him motivated, while I am in labor. Dating Divas has many articles on a variety of topics, and I highly recommend them to anyone dating, married, or expecting.